Browsing articles in "Vietnam"
Only 30 years ago most of Vietnam's population lived at, under or near the poverty line. Today the percentage of people living below the poverty line has dropped below 20%. The intervening years has seen Vietnam move from a completely agrarian society to a partially mechanized society. This movement to more money and more technology is most pronounced on the road. The poor ride bicycles. The middle-class (most urbanites) ride motorbikes. The elite drive cars. all the cars we saw in Vietnam were new. This is not a country where your 1970s car goes to die, that's Africa. This is a nouveau-riche, upwardly mobile, wannabee state. Consumerism is coming, along with increased wealth. It is easy to project where Vietnam's consumer economy will be in 20 years time. Unfortunately it is equally easy to predict the state of the roads in 20 years when people can afford cars. There is motorbike gridlock now. Traffic jams will be endemic. Invest in consumer goods and income producing property. Vietnam is independent, intelligent and driven by the god of wealth. How driven by wealth? On the gate posts of traditional homes stand two dogs. Yes, dogs. Not lions or dragons, Dogs. Because the sound of a dog's bark, wooh, is the same sound as the word "rich". It's an advertisement for ambition.
There are 91 million people in Vietnam. It seems that 70 million of these are street vendors all of whom are determined to approach me with a deal, all the time. They are all genuinely friendly and don't get annoyed when I talk to them about all kinds of stuff not related to a sale. But after 8 hours of continuous sales offers one gets saturated (thanks Romi). The other 20 million people live in the Mekong Delta. They seem genuinely surprised when a tourist is interested in their wares. Visit the Mekong Delta. It's genuine, interesting, attractive and fun.
The government of Vietnam is controlled by a communist party. Really it's more party than communist. There is no free medical care nor free education. If you can't afford to go to school, you don't go. (That is unless you are a member of the 54 recognized minority ethnic groups for whom schooling is free. That is in order to Vietnamize the minorities.) Nothing is free. Income tax is 10%. There is no sales tax. There is a big brother who gives directions over a loudspeaker in each village and town.
The North Vietnamese are very proud of their heritage. The southern Vietnamese are equally proud to be Vietnamese but not necessarily communist. Central Vietnamese seem apolitical. A clash of political cultures between north and south seems imminent. I think that the Southerners want a welfare state. The Northerners will march to the tune of their leader, whomever he is. If the communist party begin providing services a clash will be avoided.
Flat as a pancake, the Mekong Delta is good biking terrain for recreational bikers. Off any road small paths suitable only for bikes or cycles quickly lead to little villages along rivers and streams. This is where people live. There are a few towns in the delta and some major roads but most people live along the water accessed either by boat or two wheeler. Our guide, Ute Ho, grew up in the delta and happily new how to shorten a 35km cycle to 12km when necessary by using short cuts and back paths. He was also willing to race Yannay 1 km up a 45- 60 degree mountain road.
Here is a summary of the 5 days we spent in the delta: The food was unbelievably good.
Canoe into the water forest.
A short interview with guests at an eco-hotel in the Mekong Delta.
The Viet Cong underground who fought the US in South Vietnam literally lived underground in 200 miles of camouflaged tunnels. Check out this 15 second video.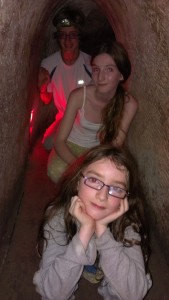 Hoi An is a lovely little town preserved since the 16th century and now a heritage town The old town's buildings are especially cute encompassing a three or four long streets. It's like a super cute open air shopping mall as each of the buildings are fronted by a retail store. What is remarkable to me is that these storefronts are the front room of people's homes. The store owners are the store managers and their home extends backwards behind the store but also includes the store. Families use the store at night as an eating room or a place to sleep. So this cartoon town is actually a residential neighborhood.
Most retailers sell tailored clothing. The photo below shows Eva and Daniela choosing cloth for  dress each. Their dresses cost $32 and $12 respectively. David had a pair of cotton trousers made for $14. Avia's dress cost $10.
One photo below shows a group of people selling watermelon from their cart. Note the scale on the floor to the right. Cute!
Hoi An Tailoring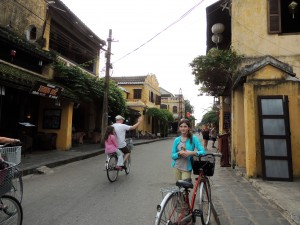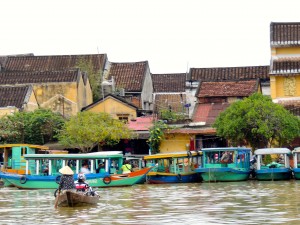 Vietnam has 54 official ethnic minorities. Here are a few of them.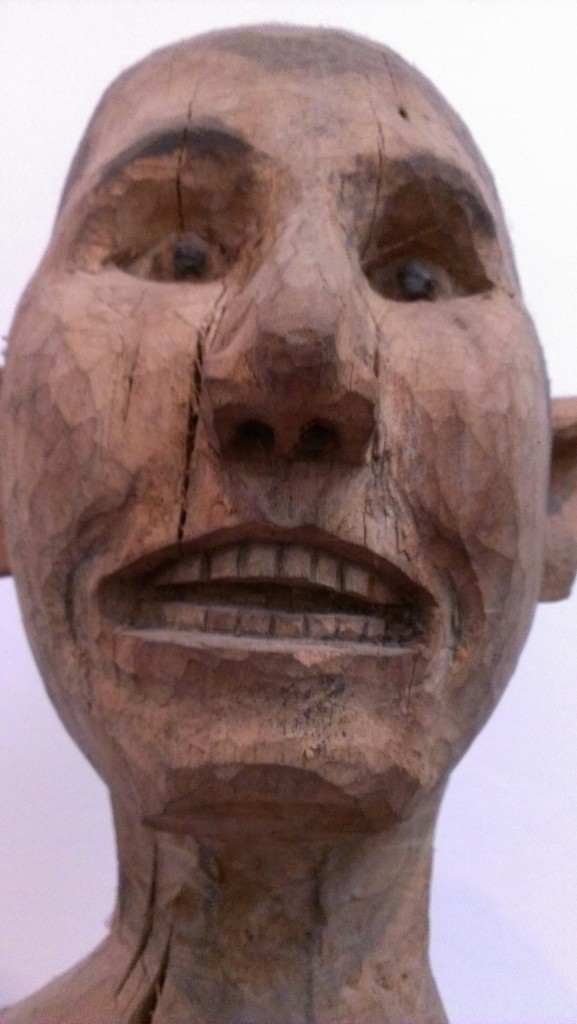 We took the overnight train from Hanoi to Denang. Beauti!
6 in a cabin/room. A little small to photo. Here are three.
Hanoi bustling with life. I loved the streets of the old town, each one specializing in a different trade. There is the optometrists street, the florists street, the artists street and many more.
at an old traditional concert we tried to play
unusual instruments
Recent Posts
Archives
Tags