Browsing articles from "June, 2013"
One of the biggest jewish communities used to live in Juderiah the jewish quarter of Seville, before the inquisition in 1492.
After beeing completely destroyed the area is now beautifully rebuilt, but only 90 jews returned to live in Seville, none of them live in this area.
We didn't realize before taking the jewish tour that almost nothing original remained to to be seen. Our tour guide who was had a great knowledge of history and made the tour worthwhile.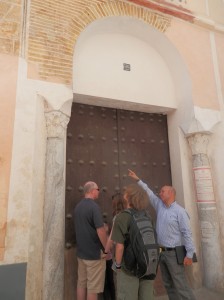 once the entrance to a synagogue which was a mosque and later became  a church.
during renovations a little piece of the synagogue was  exposed. It will be covered again as soon as enough money  will be collected to continue the renovatio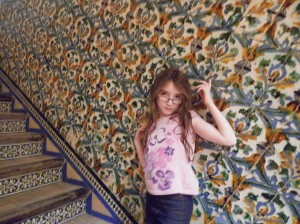 a new hotel was built in this quarter in beautiful moorish style
many pretty court yards
and the tunnels under the hotel the hiding spots for jews during the inquisition are also beautifully fixed up
in a parking garage, behind the cars this gravestone is exhibited, the only one preserved hundreds were discarded
Finally at my mum. Not enough photos taken since it is home.  I will add more photos during the month.
Gigi
Kata and Borsho coming to visit
Stadtpark
Our first walk took us along the Louvre, the city hall, the Notre Dame and across the Seine to the jewish quarter straight to the Falafel shop and back past the Pompidou and the Miro fountain.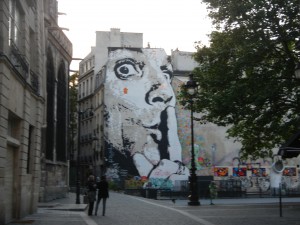 Walking the rainy streets of Bordeaux. We were making up our own sight seeing tour, where the churches were once inhabited by giants, hence the large doors (Judah) and the fountains were in memory of the dance parties that used to be held every day on those squares (Yannay).
Recent Posts
Archives
Tags